Located in the historic district of Bronzeville in Chicago, IL, Next Man Up, LLC (NMU) a Black owned spa ,is the ultimate spa experience and destination for men. The grooming experience consist of haircuts, massages, manicures, pedicures, facials, waxing, rain shower and a steam-room .The NMU experience embodies the essence of sensation. Our multi-sensory experience begins with the sounds, the scents , scenery and services of the oasis of self care.
Unique to the needs of our guests, this African American owned spa with a boutique vibe, is inspired by the culture and community. Great attention to detail , NMU was designed to relax, rejuvenate and relieve. NMU features custom-designed pedicure benches, optimizes each massage service with personal chosen musical selections, heated table and more.
Our clinical massage services are tailored specifically to those who have different disease states such as diabetes, lymphedema, sciatica, carpel tunnel, cancer , arthritis and hypertension to name a few. We also offer Lymphatic Massage services for BBL, liposuction, 360's, breast reduction and whenever Lymphatic massage is needed.
Private parties are welcomed and we provide a cash bar with top shelf liquor. We are a one of a kind Black owned spa for men and proud of it.
NMU a Black owned spa located in Chicago is ADA compliant and is a member of the American Massage Therapy Association. NMU is a provider of service for the VA Community Care Network and ASH.
Please visit our FAQs HERE regarding our services and operations.
special deals, events and packages
to treat yourself.
Legacy
Chicago • since 2018
Our Founder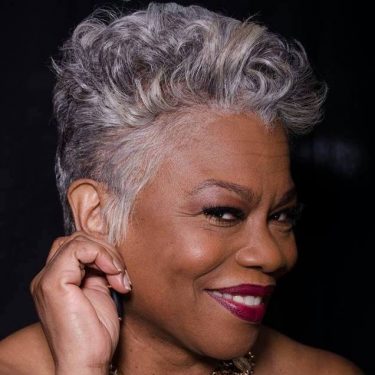 Dr. Marva Cooksey
Massage Therapist and Licensed Pharmacist.
THE VISIONARY BEHIND NEXT MAN UP
Dr. Marva Cooksey the managing member of Next Man Up, LLC is a licensed clinical pharmacist and a licensed clinical massage therapist. She also has a Aromatherapy and Pre-Natal Massage certificate and has been dedicated to the health industry for over 30 years. She is a graduate of SOMA Institute and a graduate of Midwestern university where she received her Doctorate in Pharmacy. In 2015 she embarked on a journey to combine her clinical expertise and established Next Man Up LLC, a man's ultimate spa experience. She wanted to make a difference and provide to the city of Chicago African American community, especially the men of Chicago, an oasis for self-care.
She is a native of Chicago, and product of the Chicago Public School system. She believes in supporting her community and Next Man Up is one of the few Black owned/ African American owned Spa that caters to men!!!!